With shipments bound for more than 100 countries, Thailand is the 13th largest automotive parts exporter and the sixth largest commercial vehicle manufacturer in the world, and the largest in ASEAN. By 2020, Thailand aims to manufacture over 3500000 units of vehicles to become one of the top performers in the global automotive market.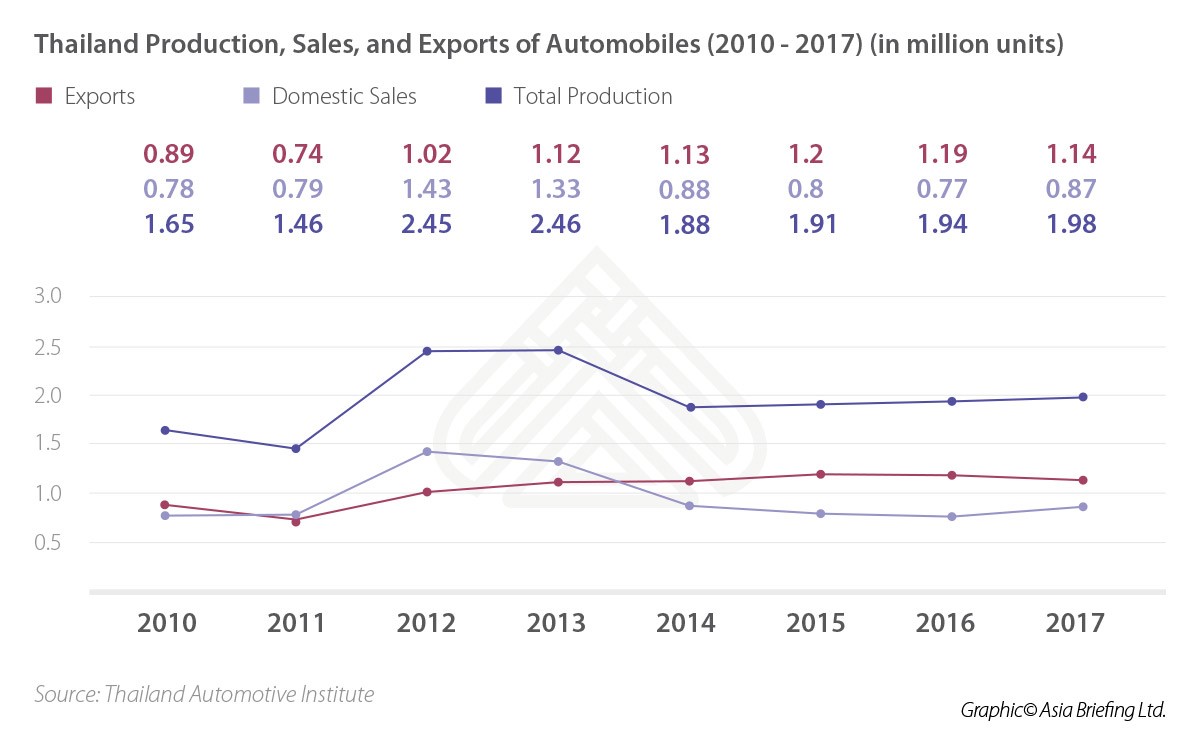 The Thai automobile and auto parts industry accounts for nearly 12 percent of Thailand's economic growth and employs more than 500,000 people.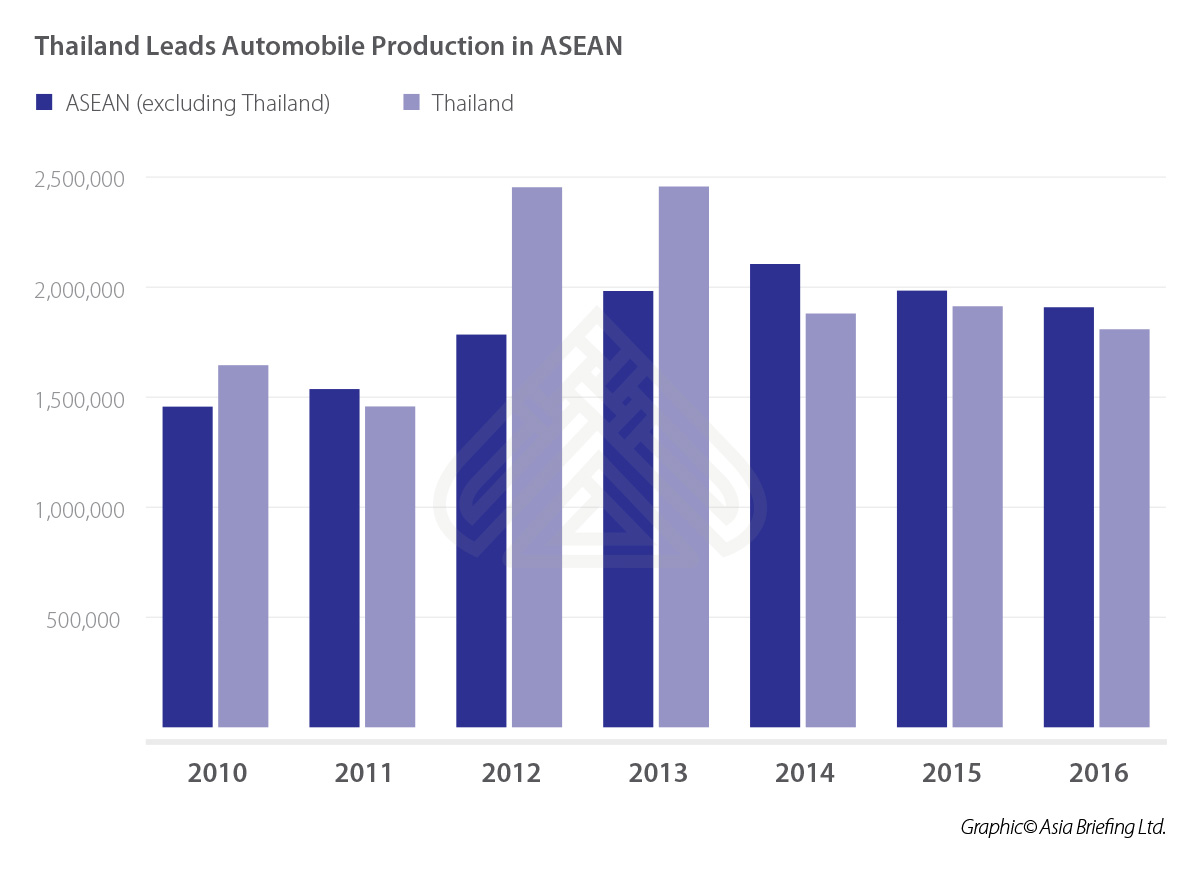 The country has an established presence of virtually all of the world's leading automakers, assemblers and component manufacturers. Companies such as Toyota, Isuzu, Honda, Mitsubishi, Nissan, and BMW together account for a lion's share of the approximately two million vehicles produced in the country each year.
Most of these manufacturers and parts suppliers are located in the central provinces of Bangkok, Ayutthaya, Pathum Thani, Samutprakarn, Prachinburi, Chachoengsao, Chonburi, and Rayong, offering easy access into leading markets of ASEAN, China, and India.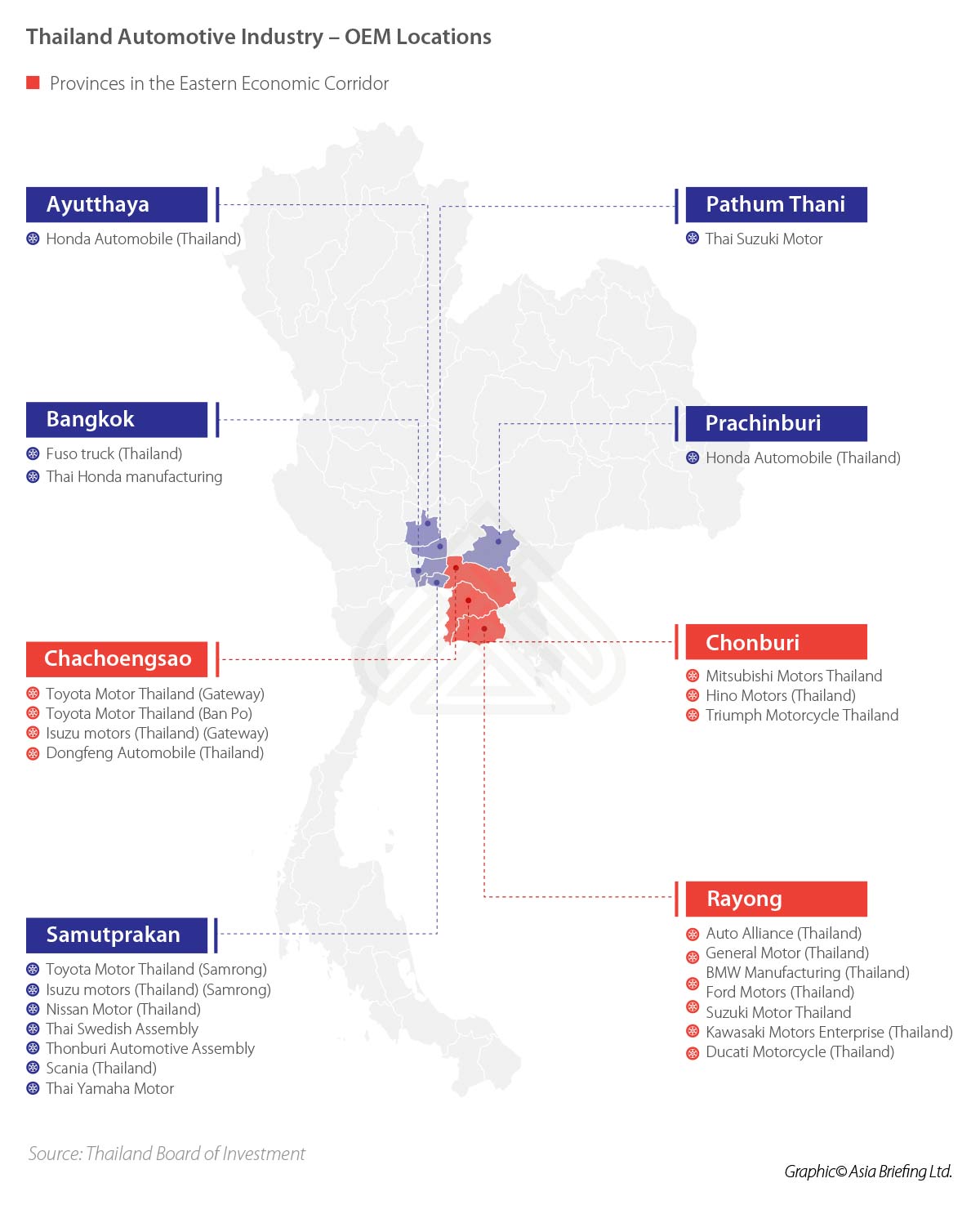 Structure of the Thai automotive industry

Thailand's automotive industry has a vibrant foreign original equipment manufacturer (OEM) competition and an extensive network of supporting industries. As the country continues to expand its manufacturing base, auto part suppliers are increasing their presence – setting up research and development (R&D) departments to better serve their customers.

The Thai automotive market is dominated by Japanese automakers that have established Thailand as the production base of one-ton pick-up trucks and eco cars for exports. American and Europeans are gaining ground as the manufacturers of large, luxury cars.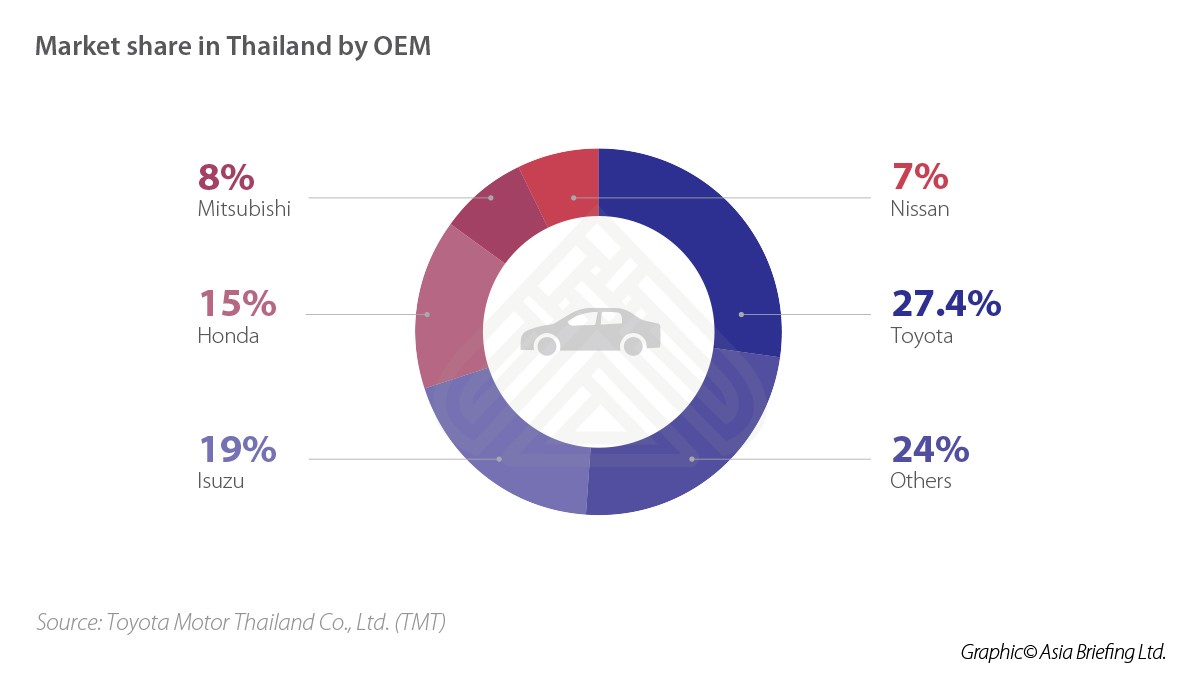 Reference information : www.aseanbriefing.com