BEZ - Quality Automotive Parts from Thailand
With our over 50 years experience in automotive parts distribution and supply chain in Thailand and Asian region,our customers can be confident with our right product ranges and choices, right quality, right pricing, right delivery time, right customer service and right customer experience for autoparts requirements. International inquiries are always welcome.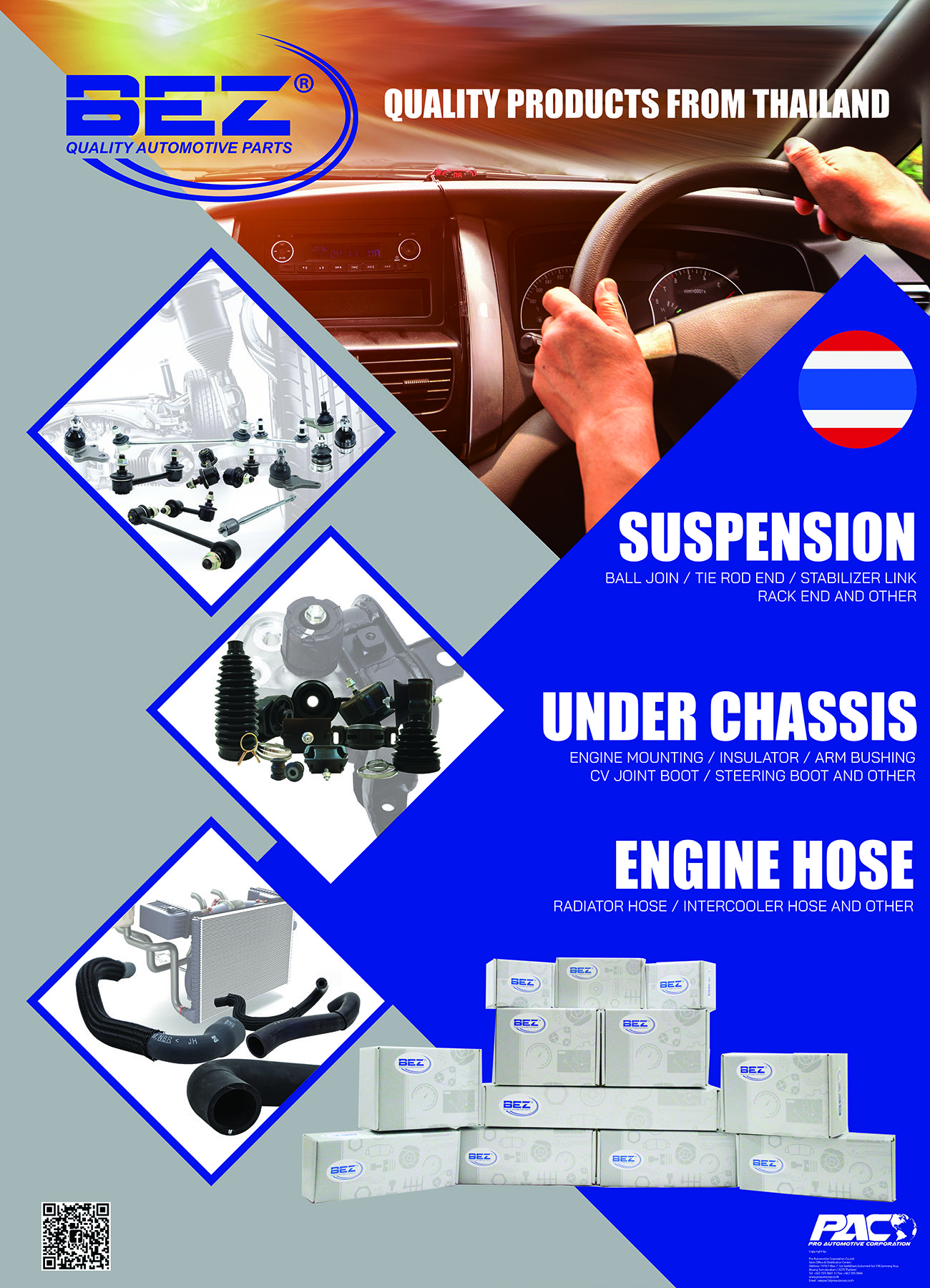 BEZ is original Thailand brand to sourcing - supply autoparts with competitive quality and reasonable prices.If you are looking competitive brand from Thailand, we are appreciated to support you distributor.
Products : Rubber parts and Bushing / Engine Mounting / Ball Joint / Tie Rod End / Rack End / Stabilizer link / Center Bearing / Hose Radiator / Cable Parts / Hydraulic parts / Inner Fender / Others
For more information: www.bezparts.com